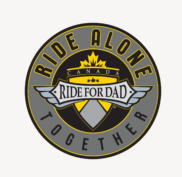 Join the Frost Freedom Riders
Earlier this year, Greg registered for the TELUS Ride for Dad with the intention of inviting family friends and clients to join him on this fundraising motorcycle ride to support prostate cancer.
Unfortunately, the mass ride was postponed due to the pandemic. With the easing of the restricitions in our area, participants have the option of organizing a smaller "Ride Alone Together" event.
Greg has decided to ride on Saturday July 11th (weather permitting) and would like to invite his fellow motorcycle enthusiasts to join his team "Frost Freedom Riders". You can also donate to the event using the link below.

For more information, please contact Sharon:
[email protected]
519-741-8478 x3