We don't believe in status quo
At Frost Wealth Management® (FWM), growth and change is part of our DNA.
Learning new, better ways to do things is what drives us forward.
Improving our knowledge and our service is our goal as a team.
We strive to bring you the best in financial information and digital technologies to deliver the best client experience possible.
The best way to keep up with what's new at FWM is to subscribe to our newsletter. See below for the latest editions.
"The only constant in life is change"- Heraclites
FrostFin Academy Monthly:
Financial Basics for Investors of all ages.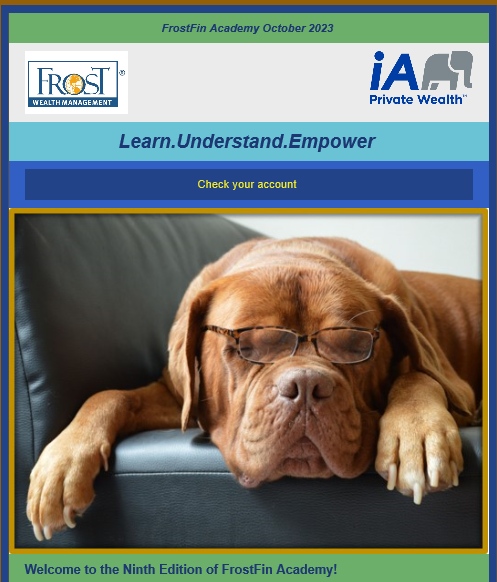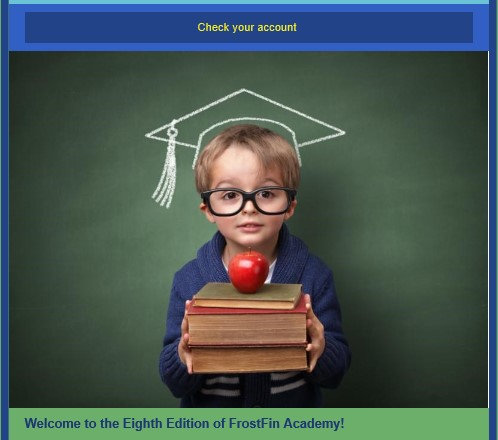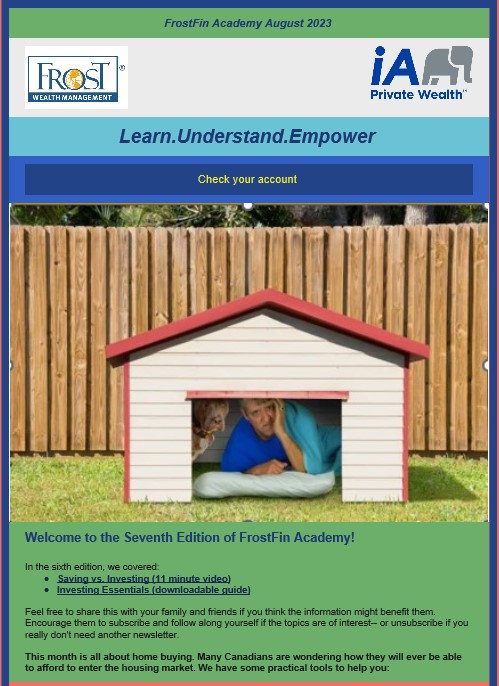 For What Matters (FWM) Monthly Newsletter:
Expert insights, advice and timely financial news.