LET'S TALK ABOUT FEES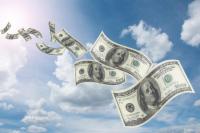 Lately, there seems to be a lot of noise generated by the banks and online trading platforms about fees. In speaking with our clients, we have discovered that there a lot of misconceptions about the percentage and different types of fees. In some cases, clients have been misled by online trading platforms and local bank branches into believing that they are much lower-- or have no fees at all. And of course, the biggest issue is always what's not discussed – the value of advice. It has been documented, and in the news,that the banks brokerage firms have taken in mutual fund trailer fees to compensate them on advice they did not provide.
Its important to compare apples to apples. ​  
Did you know that there are several different types of account management fees?
 
1. the advisory fee that is paid for the management of your account (in this case Frost Wealth Management) and on non-registered accounts, that fee is tax deductible
 
2. the product cost for the management of the mutual fund that you are invested in. This is often referred to as MER (management expense ratio). Lower fees are paid on ETFs (Exchange Traded Funds) and there are no product costs associated with stocks.
As iA Securities is a dealer member of IIROC (Investment Industry Regulatory Organization of Canada), Frost Wealth Management (FWM) adheres to IIROC regulations. Most of our client accounts are feebased, which means that we charge a flat fee of 1% to 1.5% depending of the size and complexity of your portfolio. 
Your advisory fee is clearly shown on the fee-based agreement that you signed with your account opening documents. It is clearly visible on the statements that you receive from HollisWealth (soon to be iA Private Wealth) and on the recap sent to you in January. We also post the percentage and an estimate of your annual fees on page 5 of your meeting agenda at every review. As your portfolio grows, we endeavour to lower your Frost Wealth Management advisory fee. If you are concerned about fees, please bring it up at your review or book a time to discuss. Complete transparency is a cornerstone of how we do business. We appreciate an opportunity to discuss how we add value. Did you know that some advisors charge substantial fees for a financial plan? At FWM, financial plans are included in your fee.
Many non-brokerage financial institutions use A class funds, which bundle their management fees and product costs together. The fee is included in the fund's daily pricing, which does not provide transparency. As a result, some investors are led to believe that there are no management fees.
The MER can vary greatly, depending the type of product that you are invested in. Don't be afraid to ask about the MER and always read the prospectus to make sure that you understand the fee.
Having said all of that, selecting a product or advisor based on the lowest fee is not always the best option. Like anything in life, sometimes it is more prudent to pay more for better performance, better service, and most importantly, better advice. Bad investment decisions can be far more costly than fees.
If you are interested in finding out more about fees, we recommend a few articles from MoneySense:
Opinion: Simple steps would help investors make more informed decisions
How much should you pay in investment fees?
Thank you for entrusting the Frost Wealth Management Team with your hard-earned savings. We appreciate the confidence that you have shown in us and are grateful to our clients for referring family and friends.
We work hard every day to earn your trust and look forward working with you in 2021.