Charitable Giving Fund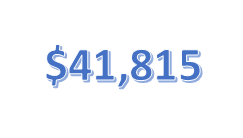 To date, our clients have donated $20,908 to their favourite charity
-- and we have matched it.  
In 2019, we would love to hit $50,000.
Let's do this!
We all have causes that are near and dear to us. What's important to you is important to us.
Every December, in lieu of Christmas cards, the Frost Wealth Management team invites clients to take advantage of our Charitable Giving Fund.
Donate to your favourite organization and we will match up to $50 per client. It's easy!

Simply return the attached Contribution Form by December 15th, along with the cheque made payable to the charity of your choice. We will match it and submit everything in time for this year's tax receipt.
In addition to the Charitable Giving Fund, here are a few of the organizations that we have supported:
United Way Waterloo Region Communities
Thank You for supporting our Charitable Giving